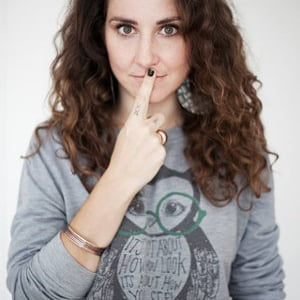 With a definite passion for living a creative life, Shawnna Downing is an artist who's not afraid of being unconventional and dancing to the beat of her own drum. As a makeup director & hair artist, she trusts her inner artist and the spontaneity of creating on set.
Her work has been published in a range of publications including; Canadian Hairdresser, Chloe, Dress To Kill, Glassbook, Hunger, The Lab Magazine and VICE Germany. She's keyed Makeup & Hair for the short; Adorn. Which went on to win 'Best Narrative Short' in Montreal. She has also worked along side director Kevin Foley with whom she shot RBC's #SOMEDAY World Junior Campaign. You may also have seen her work on North American Television, on programs such as ETalk, ET Canada, PBS and the Marylin Dennis Show.
She has a true passion for life, people & fashion. That passion is seen through out her work and her uniquely fresh & positive attitude.
"Today is the best day ever."
Currently based in Toronto, Canada
Hair upon request